Posted in
Free Crochet Patterns
on May 4th, 2020 by Amy Yarbrough –
7 Comments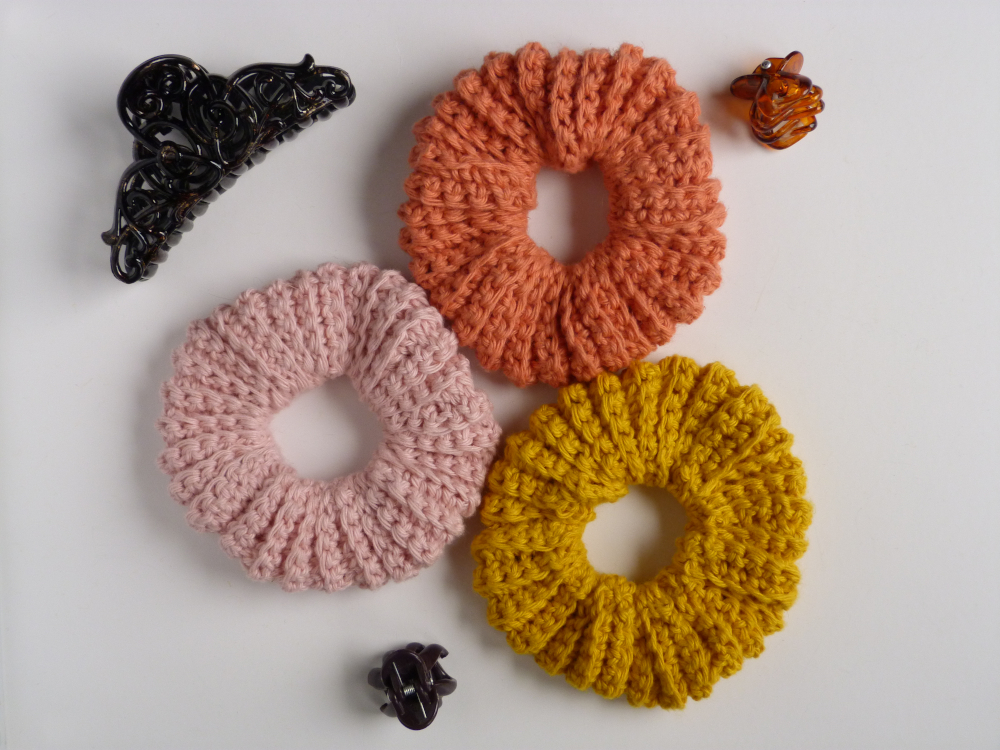 If case you haven't already noticed, scrunchies are making a comeback. And why not? Who doesn't like a simple ponytail covered in material with an endless variety of patterns and colors?
After doing a bit of research I found that there are at least two ways to make a crocheted scrunchie. One method is by crocheting over the elastic ponytail and then working generous increases into each stitch until you have a remarkable ruffle. You can find a pattern right here by fellow designer, Claire, that is positively adorable. It is called the Sea Anemone Scrunchie.
The other method is to crochet a long, flat rectangle and then sew it over the ponytail. This is the method I will show you how to do today.
Does it sound a little daunting? I thought so too at first, but it's not by far. Just give it a try and I'll bet you won't be making only one.