Posted in
Free Crochet Patterns
on April 6th, 2020 by Amy Yarbrough –
2 Comments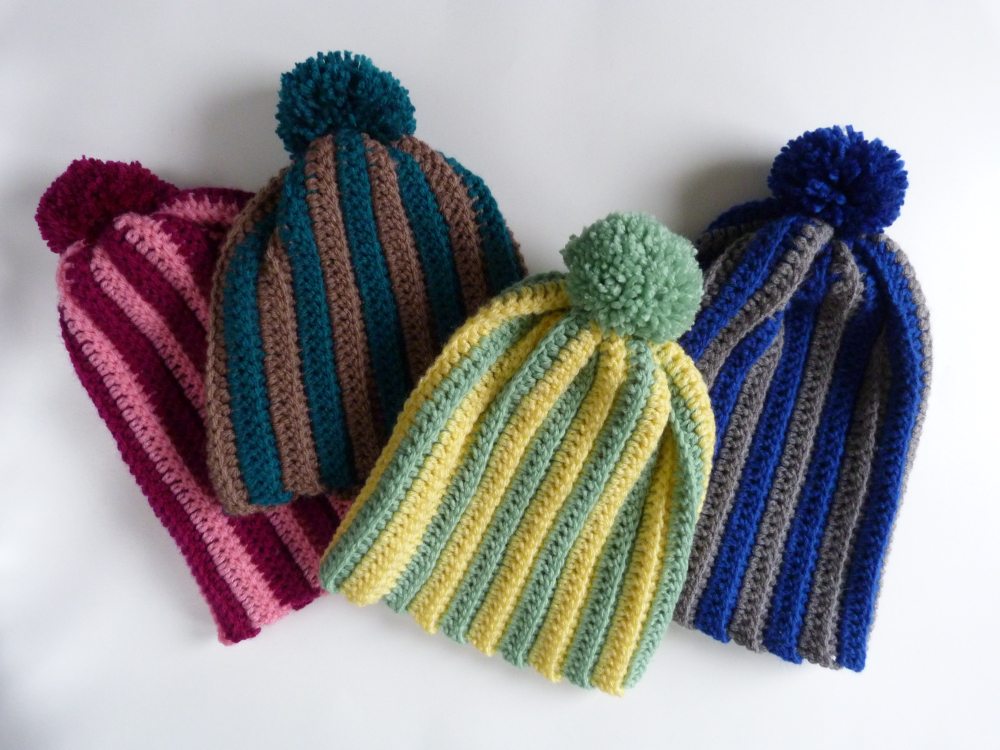 The Easy Striped Hat is a great basic crochet pattern, versatile enough for all ages. It's worked in a rectangle and then sewn up on one side.
The hat features some excellent striped ribbing, which is accomplished by working a modified double crochet in the back loop. It's easy and I'll tell you how below.
But before you let the color changes scare you away, let me tell you there is minimal ends to weave in. What you do is drop the yarn and pick up the other. All color changes happen on one side so when you are done the side with all the "loops" will be the side you sew up. A great way to hide the loops and minimize weaving in ends!
Instructions are given for 3 sizes, toddler, child, and adult. If you want a size not included just follow the same method, chaining 10 more and working 4 more rows for the next size up, and decreasing the same for the next size down.