How to Crochet on Opposite Side of Chain
By Rachel Choi –
70 Comments
Crocheting in the round is a very useful technique when you want to make bags, hats and other round objects. In this tutorial I will show you how you can crochet around a foundation chain. This method is used a lot in my crochet patterns to prevent having to sew your project together.
This tutorial is for both right and left handed people. For left handed pictures, roll your mouse over the image and it will change for you.
Start by crocheting a foundation chain. If you are working with a pattern, it will tell you how long to make this chain.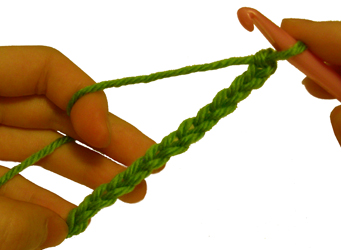 Work your crochet stitches into each chain across.
Double crochets
are used in this example, but any crochet stitch can be used.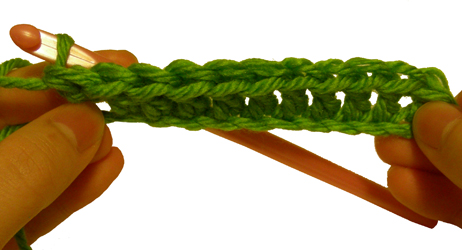 Now, turn your work upside down to work into the remaining loops of the chains stitches.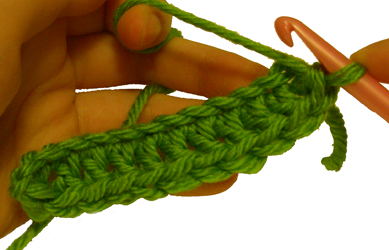 Work your stitches into each chain across the row. This is what a few stitches look like when it is on the other side of the chain.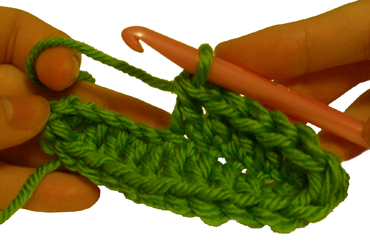 When you are done, your last stitch should be next to the first stitch you made. You are essentially working in a circle or round.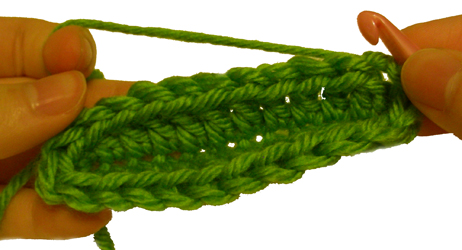 The number of stitches you make on one side of the chain should be the same amount on the opposite side of the chain. Depending on what you are making you may join the end of your round to the beginning with a slip stitch, or you may continue crocheting in a spiral fashion.
Need more help? Let me know!